The Philadelphia Beekeepers Guild presents a Natural Beekeeping Workshop on Sunday, February 11, 2018, from 9 am to 5 pm at The Cope House, Awbury Arboretum, featuring Dr. Leo Sharashkin.
Dr. Leo is editor of "Keeping Bees With a Smile", a comprehensive resource on keeping bees naturally in horizontal hives. He is a regular contributor to American Bee Journal, Bee Culture, The Beekeepers Quarterly (UK), and other major publications, and speaks internationally on sustainable beekeeping and organic growing. He holds a PhD in Forestry from the University of Missouri and a Master's in Natural Resources from Indiana University. Author of world-renowned research in sustainable agriculture, he lives with his wife and four children on a forest homestead in the Ozarks in southern Missouri where they catch feral survivor-stock swarms and raise bees in forty low-maintenance, easy-to-build horizontal hives. His website (with free plans and advice) is www.HorizontalHive.com.
Keeping bees can be simple, healthful, and rewarding. Dr. Leo shares time-honored methods that take the sting out of beekeeping and make it fun and accessible to all. The visually-rich presentations include step-by-step instructions, hive demonstration, and free hive plans.
Beginner beekeepers – or those just contemplating having bees – will receive a robust working understanding of all aspects and options of the natural approach. Experienced beekeepers – from backyard hobbyists to commercial – who seek ways to keep their bees treatment-free with minimal intervention and expense will glean a swath of ideas that can be applied to their existing operations.
This all day workshop will run from 9 am to 5 pm.
Morning Lectures:

"Local Bees: The Foundation of Natural Beekeeping." (Including a detailed discussion of attracting honeybee swarms using bait hives.)
"Horizontal Hives and their Advantages"

Lunch – will not be provided. Please bring your own.
Afternoon Lectures:

"Horizontal and Vertical Hives: Management Choices and How They Affect the Bees… and the Beekeeper"
"Not By Clover Alone: Preserving and Enhancing Nectar-Plant Resources"

Questions and answers
Dr. Leo will also be speaking with Tom Seeley at the The Philadelphia Beekeepers Guild's 8th Annual Natural Beekeeping Symposium.
Become a member here! ($10 discount on all event tickets)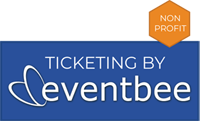 Online Ticketing Powered by Eventbee